clipsFatale
ClipsFatale contains adult content which some viewers may find offensive.
Due to the adult nature of the site, access is restricted to persons over the age of 18.
All material on ClipsFatale portrays consenting adults.
By continuing past this point, you are deemed to have accepted our Terms and Conditions
ClipsFatale uses cookies to enhance your experience. Your continued use of the site signals your acceptance of this. For more information, please read our Privacy policy.
POV
38 clips
Lipstick Collection 1
Hallowe'en - Ageing Spell
Hallowe'en - Shrinking Spell
Now you are gonna be My dog
The Corset Goddess talk: Your future as my foot slave in chastity device
Watch my beautiful posings small pay pig
6 inch heels changing in the bathroom! High Heels and garter & ff stockings fetish clip
perving on Me peeing! (HD MP4)
Tranny trouble - Chained slut Angel
caging the prissy sissy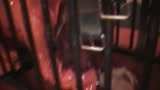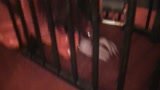 Priscilla slut , tit torture
Perverse masturbation instructions: Cum in your own face
Listen to my spike stiletto high heels footsteps
JOI: Cum and splash off while I am wearing my gloves
Dr High Heel: Heels worship and masturbation instructions
POV: Follow me on chain leash! Follow my horny pantyhose ass and legs!
Furs Mistress, Pay money and wank your small cock for me
POV Clip: Nipple play
Pov clip: Outdoors dangling and high heels and foot worship
Instructed Ass Worship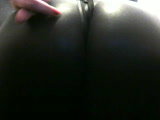 Feast on My worn stockings whilst I feed you My medicine
Weak. Spellbound. Hypnotised. Mine! - Hypnosis-Seduction
Train to be My popper sissy slut part two.
Train to be My popper sissy slut part 1
Hear Me trickle on the toilet POV